Summer terrace is open!
Published on: 25.05.2018

We invite you to the Panorama Bar summer terrace, located at the highest level of the Grand Hotel Victory.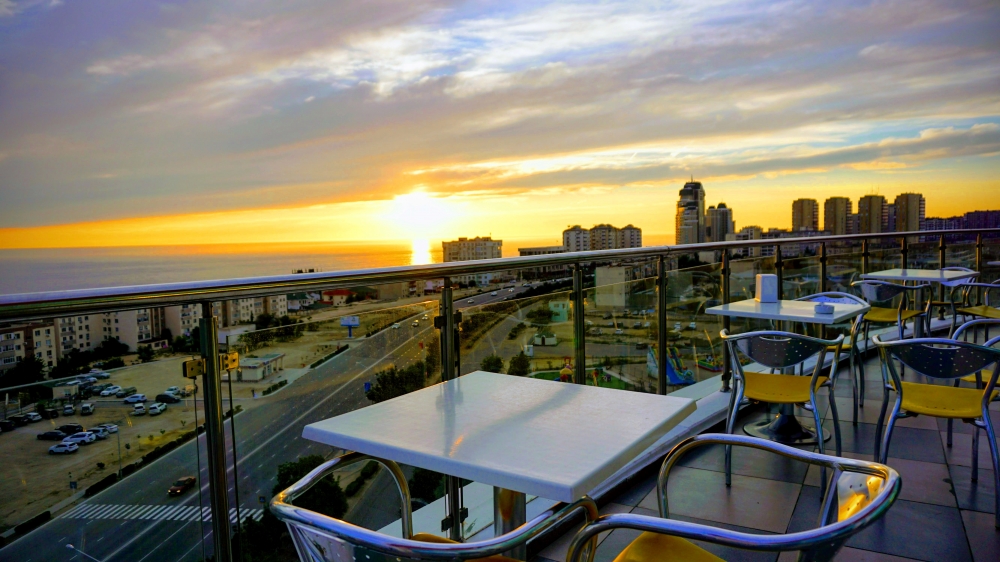 Breathtaking view opens up at summer terrace to the coastal panorama of the city of Aktau - the blue sea and the central highway.

Whether it's a sunny day or an evening Aktau, the view is amazing with its beauty and vastness!

The Panorama Bar always has pleasant music and an atmosphere of relaxation and tranquility. This location will complement the business meeting, and make an unforgettable date!

An excellent selection of European, fusion and Japanese cuisine, delicious sushi rolls and refreshing lemonades complement the amazing summer evening atmosphere on the Bar's terrace.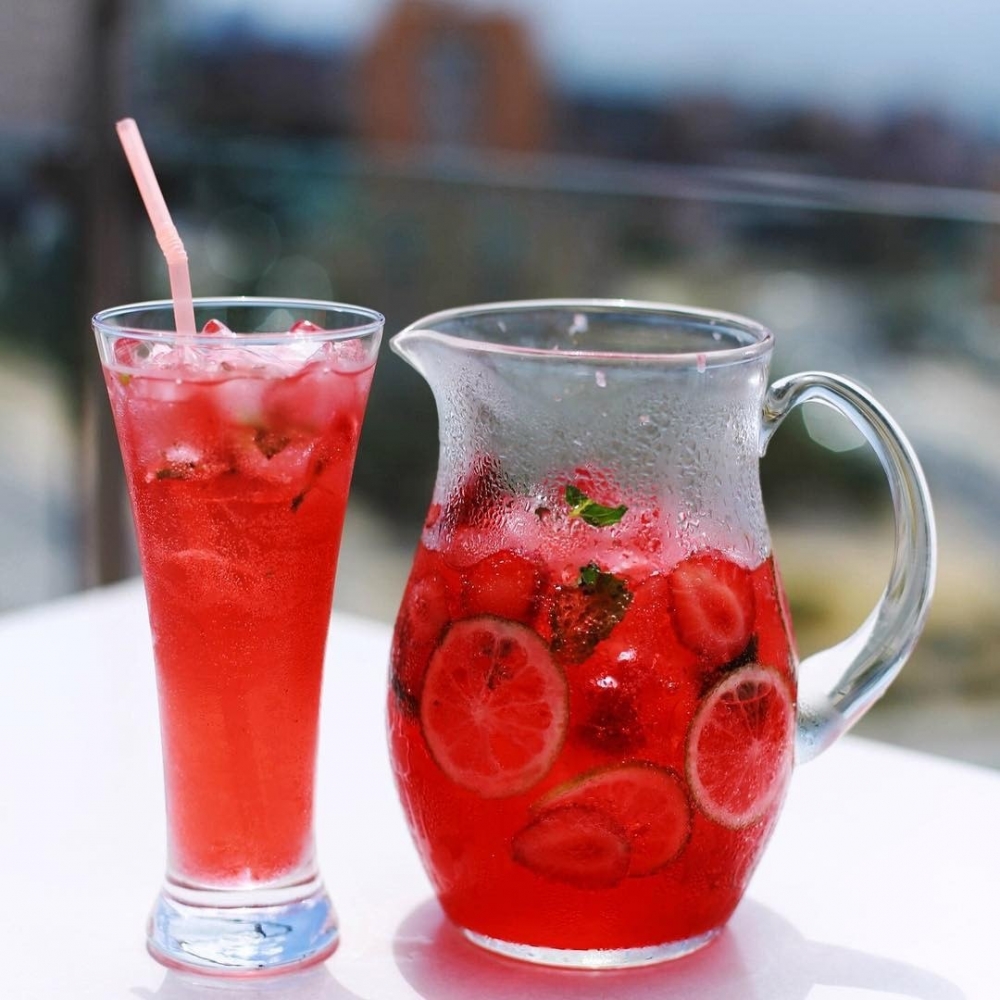 We are waiting for you at the Grand Hotel Victory this summer!
For more information & table reservation please call: